Au son des obus le son des cloches : un mariage à Rome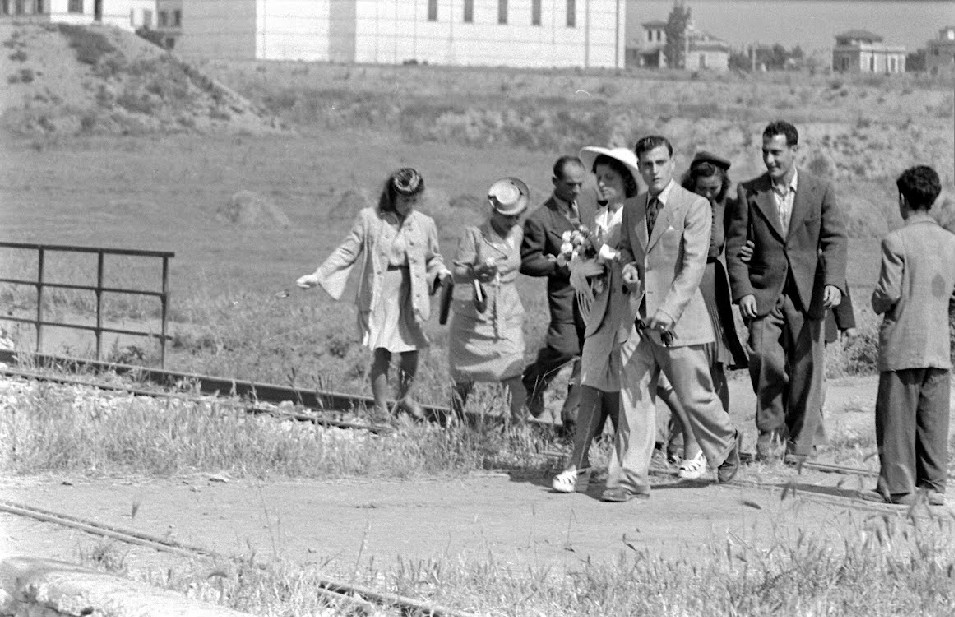 Le 4 juin 1944, la Task Force Howze, fer de lance du II Corps pour la prise de Rome se retrouve à la gare de Centocelle sur la Highway 6, aux faubourgs de la ville. Quelques jours avant, le Général Kesserling avait déclaré la cité éternelle ville ouverte. Il n'en est rien. Ordonner par Kesserling de ralentir l'avance allié le plus possible afin que son armée puisse avoir le temps de se replier, ces forces de ralentissement sont tenaces.
La Task Force Howze est composée du 3rd Battalion, 13rd Armored Regiment de la 1st Armored Division et du 1st Regiment de la First Special Service Force. Face à eux se trouve un détachement du Fallschirm-JägerRegiment. 11 soutenu par un Panzer IV de la Fallschirm-Panzer-Division 1. 'Hermann Göring' et quatre Sturm Panzer IV Brummbär avec des canons de 150mm du Panzer-Abteilung 216. Des mitrailleuses sont cachées derrière des hauts murs de pierre et les canons antichars sont manœuvrés par les parachutistes allemands.
Deux chars Sherman viennent d'être détruit lorsque soudainement, apparaît un groupe d'italien, bras dessus dessous, fêtant les noces d'un couple de marié. Le Sgt. Barrett McGurn du Yank Magazine accompagnant la Task Force Howze est témoin de la scène, il écrit  : "[…] Chaque fois qu'un obus éclatait à proximité d'une église près d'un fossé, les cloches sonnaient. Nous nous sommes tous regardé et nous nous sommes souvenus que c'était dimanche. Soudain, nous avons aperçu une procession de mariage marchant sur la route vers l'église. Huit couple, bras dessus bras dessous, tous dans leur habit du dimanche. La mariée en robe blanche rigolait, comme si le rugissement des obus était la musique de marche et les balles ricochantes, le riz."

On 4 June 1944, Task Force Howze, spearhead of the II Corps for the capture of Rome is in the Centocelle Station on Highway 6, at the city outskirts. A few days before, General Kesserling declared Rome as open city. But it is not the case.
Task Force Howze is composed of the 3rd Battalion, 13rd Armored Regiment of the 1st Armored Division and the 1st Regiment of the First Special Service Force. Facing them are a detachment of Fallschirm-JägerRegiment. 11 supported by a Panzer IV of Fallschirm-Panzer Division 1 of the 'Hermann Göring ' and four Sturm Panzer IV Brummbär with 150mm guns of the Panzer-Abteilung 216. Machine guns are hidden behind high stone walls and anti-tank guns are handled by German paratroopers.
Two Sherman tanks just been destroyed when suddenly appears an Italian group, arm in arm, celebrating the marriage of a married couple. Sgt. Barrett McGurn of Yank Magazine accompanying the Task Force Howze witnesses the scene, he writes : "Whenever a shell burst close to a church near our ditch, it set the bells clanging. We looked at each other and remembered it was Sunday. Suddenly we spotted a wedding procession walking down the road toward the church—eight couples, arm in arm, all dolled up in their Sunday best. The white-gowned bride giggled prettily, as if the roar of shells were her wedding march and the ricocheting bullets- were rice."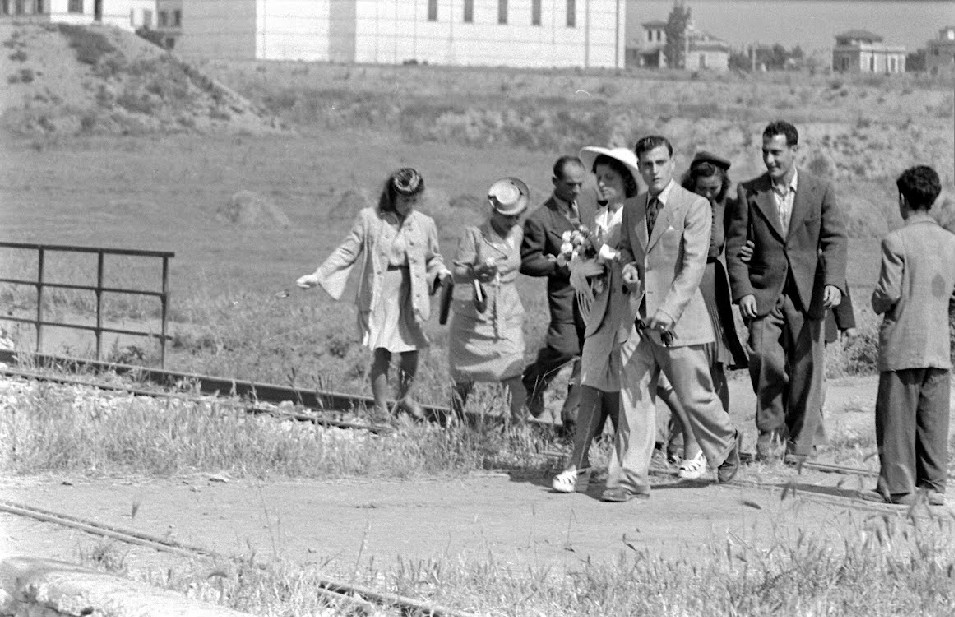 Les combats ayant débuté à 6h15 le 4 juin, se termineront en début d'après-midi. La Task Force Howze aura au total perdu quatre chars Sherman, des half-track et, la FSSF décomptera une dizaine de pertes et plusieurs Bronze Star et Silver Star.

The fighting began at 6:15 am on June 4, will be completed in early afternoon. The Task Force Howze will lose four Sherman tanks, half-tracks and the FSSF will count ten losses and several Bronze Star and Silver Star.